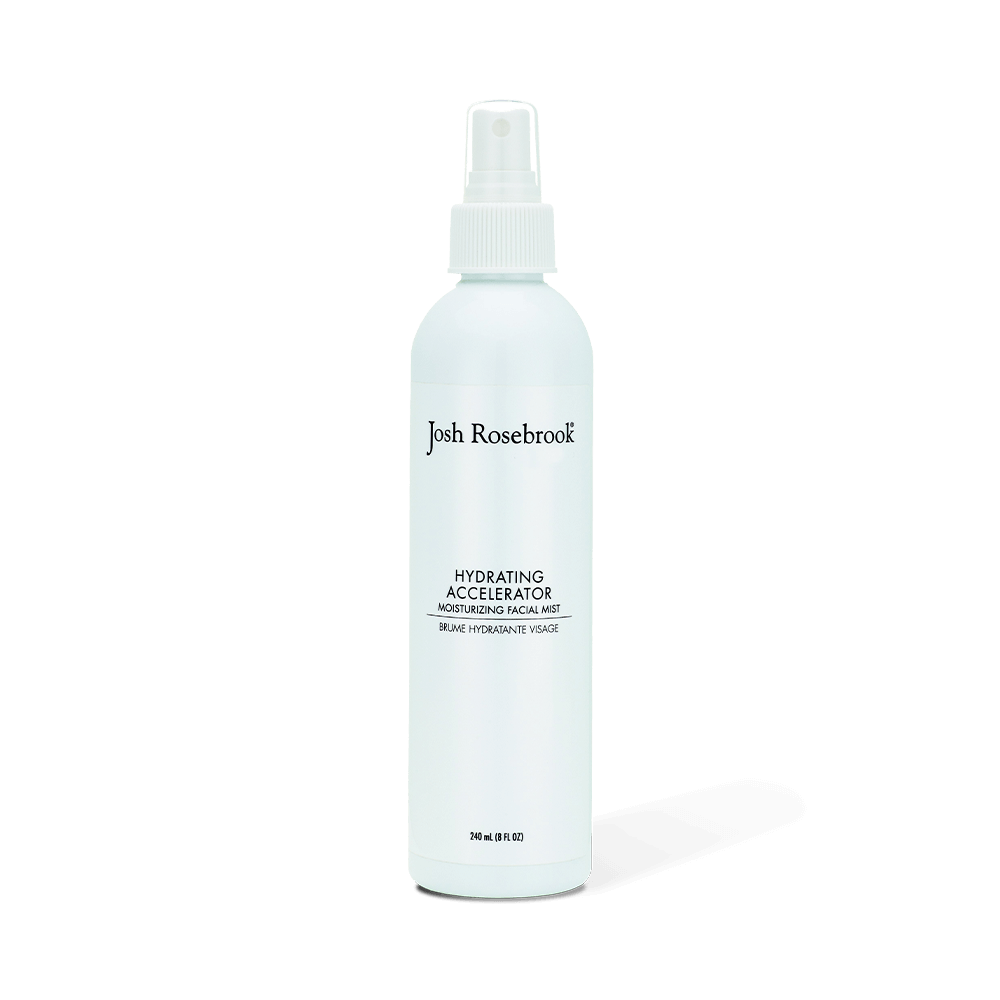 Josh Rosebrook – Hydrating Accelerator
Since years a staple in my bathroom!
100/ 250 ml
Our essential, multi-action hydrating mist delivers nutrient-dense, herb-infused aloe water, and fatty acids to lower skin surface tension and effectively penetrate the stratum corneum to enhance the delivery of hydration, antioxidants, and phytonutrients into the skin. By naturally filling cells with water our Hydrating Accelerator helps plump, firm, increase circulation of plant actives, and support healthy skin function. Potent antioxidants and hydration work to soften, boost skin structure, and reinforce the protective acid mantle barrier. Aloe and herb anti-inflammatories calm, relieve redness and help reset the skin's natural healing ability while enhancing penetration of nutrients in serums, oils, balms, and creams applied after.