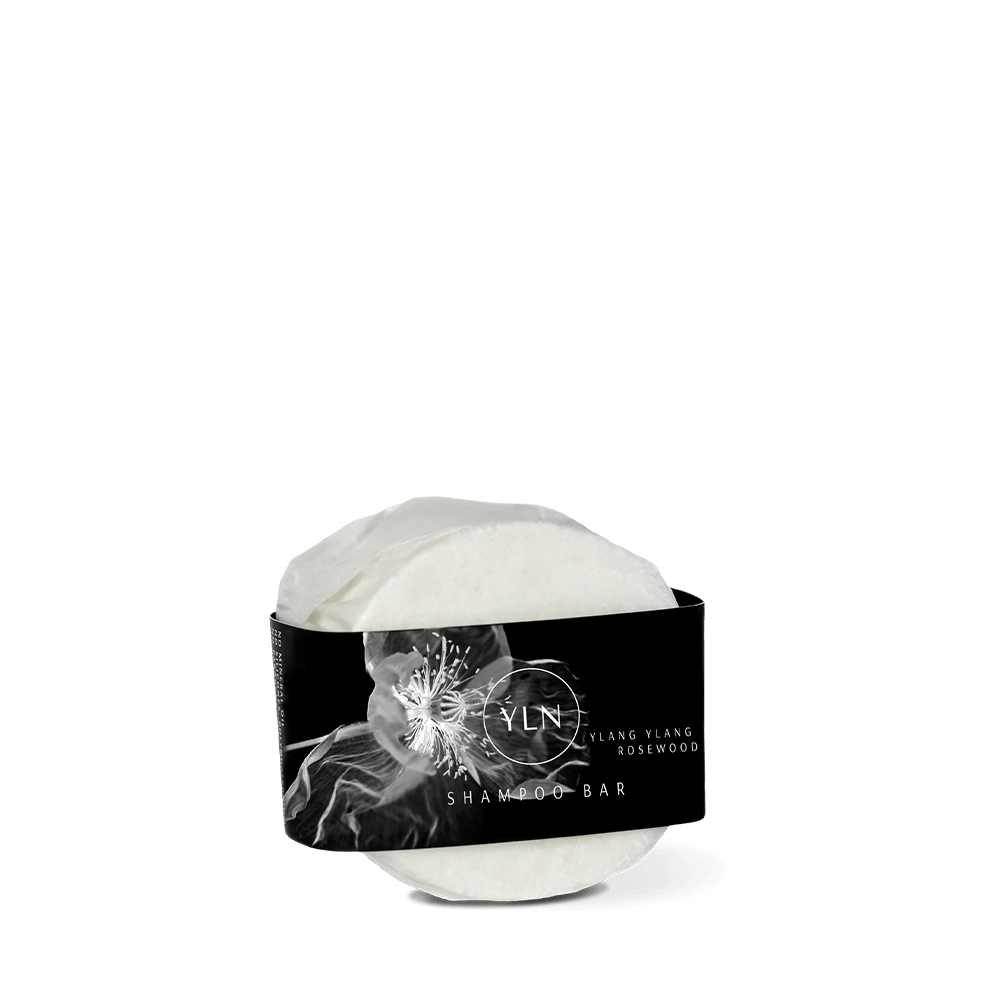 YLN – Shampoo Bar Ylang Ylang Rosewood
6,80 € – 26,00 €
My second favorite shampoo!
20/ 100 g
I have long been looking for the perfect shampoo - one that did not make my skalp itchy and flaky at the same time being good for my hair. Thanks to my lovely hairdresser and founder of Your Loving Nature (YLN) Marion I have now found it. This one smells of Ylang Ylang and Rosewood A SENSITIVE hair wash is especially for someone: A) with dry hair, no matter wether it is fine or thick B) who washes their hair daily. Scalp and hair tips are being taken care of. Vulcano earth adds volume and grip, Avocado oil calms and balances your talc production.  The creamy, soft and efficient foam makes you love your new hairwashing ritual.
Rub your shampoo bar in circular motions directly on to your wet hair, then put it aside and massage your scalp until all is foamy. Then rinse thoroughly. The pleasant and abundant foam is also suitable for your whole body if you wish. Over time the shampoo bar naturally shrinks and fall apart later. Keep your small shampoo bar particles in a nylon bag (old stockings), tie a knot and use as a normal shampoo bar.
Sodium C12-18 Alkyl Sulfate, Sodium Cocoyl Isethionate, Sodium Lauryl Sulfoacetate, Sodium Chloride, Sodium Hydroxide, Persea Gratisima Oil, Montmorillonite, Aqua, Cananga Odorata Flower Oil, Linalool, Cinnamomum Camphora Bark Oil, Geranio. Lysolecithin, Melaleurca Leucadendron Cajuputi Leaf Oil, Pelargonium Graveolens Flower Oil, Benzyl Benzoate, Benzyl Salicylate, Limone, Citronellol Eugenol, Isoeugenol, Benzyl Alcohol.