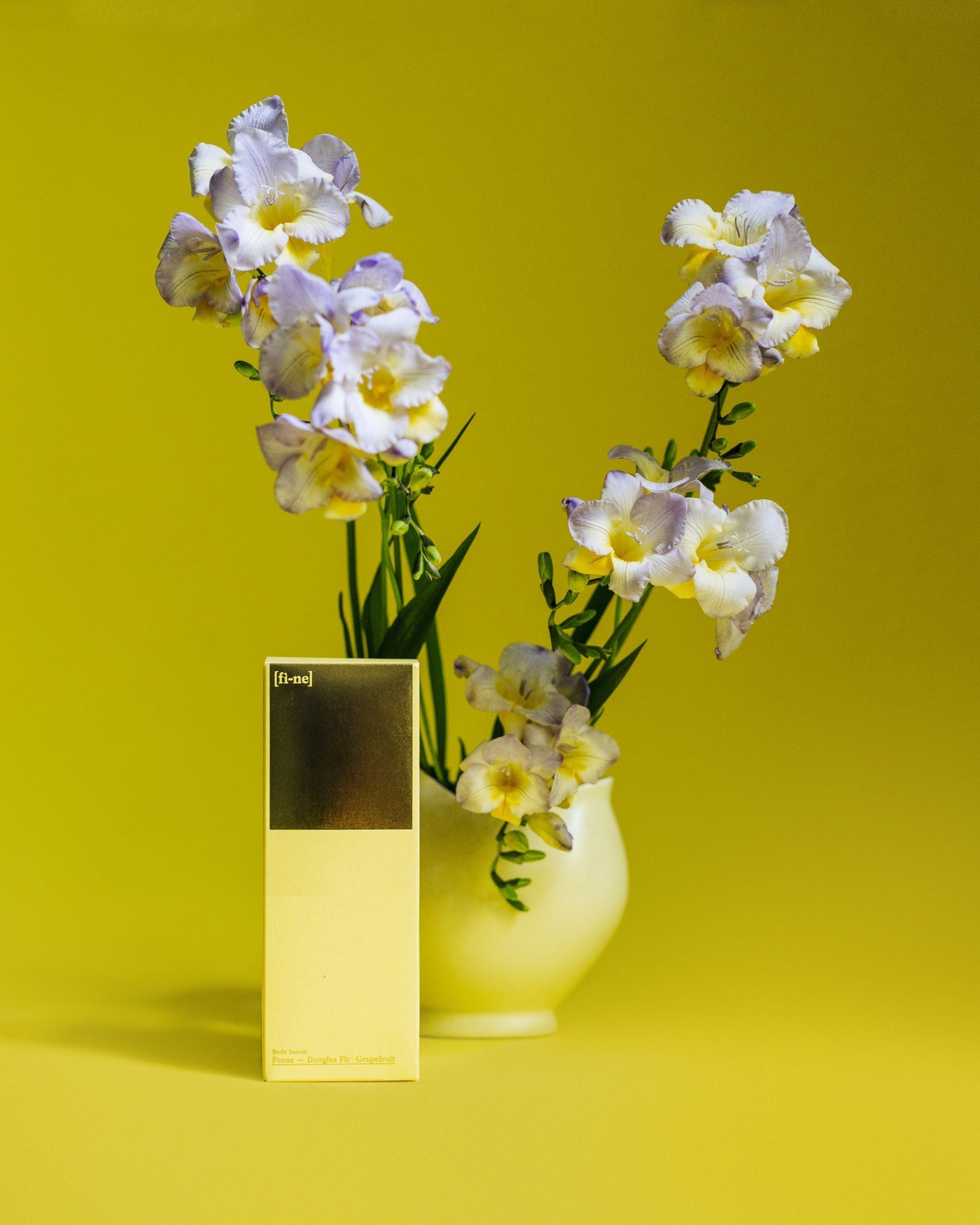 Hello loves! It has been super quiet in the beginning of the year and now a storm broke loose. Let's not forget that apart from the negative events in our world, there are still so many beautiful ones! And that is what I am now concentrating on.
Yes, there is so much energy and changes in the Fine universe right now:
– you probably already noticed that we currently are revising our Minty Something Stick (and with it the Genista Origanum) to ensure a smooth push up and a longer creaminess. To work solely with paper has indeed been a big challenge! Unfortunately the delivery time for the packaging is now (due to Covid) extremely long, that is why the new Minty Sticks will probably available only in late summer. Until then you have the chance to get the current batch at a super low price.
– We have decided to discontinue our facial products. Our Daytime Radiance Eye serum will still be available until the batch has sold out, but will also not be continued
– In the future our body serums will only be available in 200 ml – also we are revising their scents currently
– hopefully in May or June we will launch two new deodorants: Vetiver Geranium and Cedar Bergamot Roll-On – how exciting!!
– and we are also working on new wonderful body products!
Stay tuned, loves!!!