Sale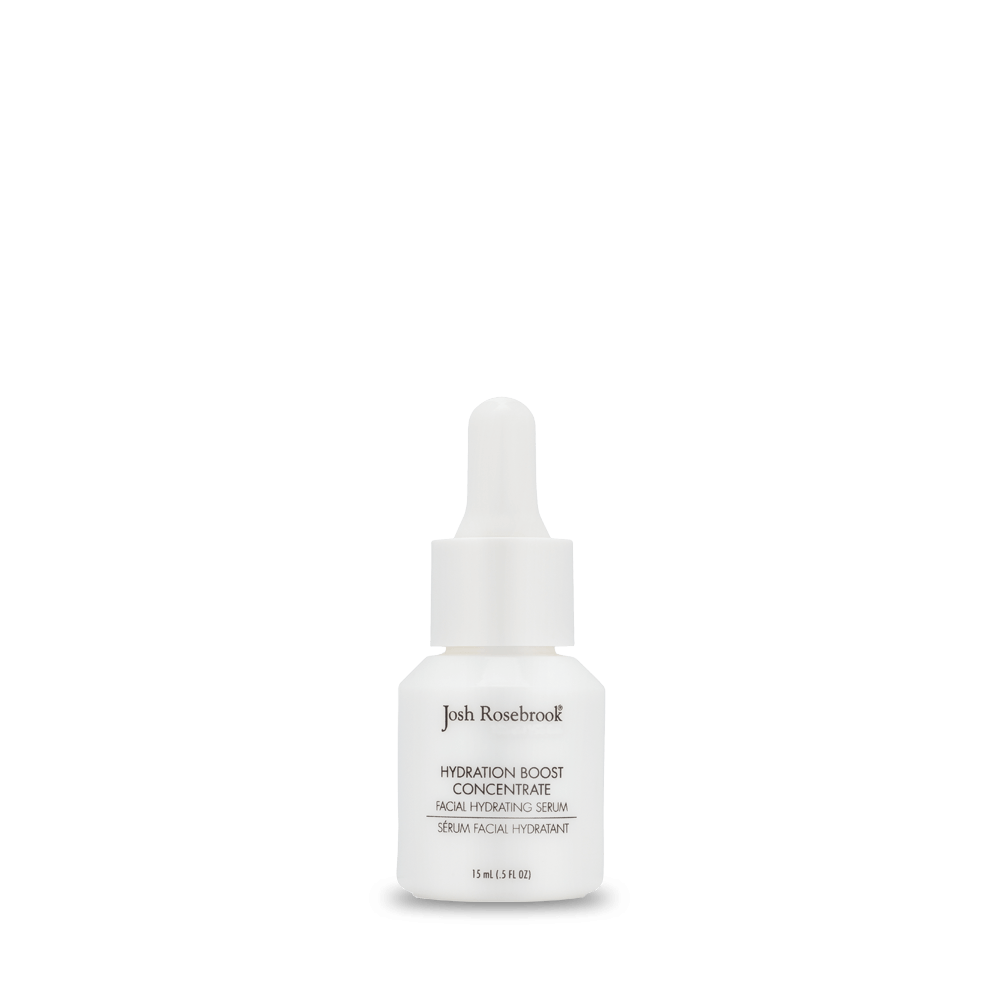 Josh Rosebrook – Hydration Boost Concentrate
2.400,00 € / 1000 ml
Delivery time: 3-5 days after payment received
A great hydrating serum!
30 ml
Out of stock
A wonderful light-weight serum - which I love to mix with my facial oil!
On a clean, dry face mist the Hydrating Accelerator. While the face is wet with the Hydrating Accelerator, apply 2 drops of the Hydration Boost Concentrate over face and neck using circular pressing motions. Finish by sealing in with Vital Balm Cream and/or Nutrient Day Cream SPF 30.
Aqua, *Glycerin, *Aloe Vera Juice, *Indian Senna Seed Extract (Botanical Hyaluronic Acid), *Horse Chestnut Extract, *White Peony Tea Leaf Extract, *Green Tea Leaf Extract, *Burdock Seed Extract, *Horsetail Extract, *Cacao Extract, *Chamomile Extract, *Calendula Extract, *Moringa Leaf Extract, *Neem Leaf Extract, *Arnica Extract, *Echinacea Extract, Hibiscus Flower Acid, Phenethyl Alcohol, Ethylhexylglycerin, Leuconostoc/Radish Root Ferment Filtrate, §Xanthan Gum.*CERTIFIED ORGANIC§NON-GMO PLANT SOURCEDVegan No Animal TestingMade in the USA